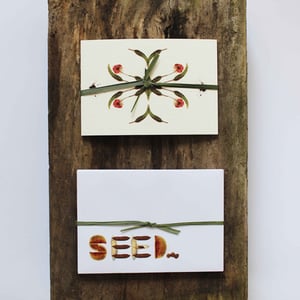 $

16.00
At Old School we like to think that Sunday Reed would be proud of our little kitchen garden. Just as the Reeds nourished Australian artists with their home and wholesome food, we feed inspiration to cutting edge designers at our little slice of Heide in Coburg.
Ingrid Horton has artfully crafted each exquisite card to immortalise the variety of plants that grow in the Old School garden and nearby Merri Creek.
Our ethos of the handmade and home grown is reflected in the sensitive way that Horton geometrically paints using a pallet of botanical elements.
We are offering limited editions of the following cards, all printed on 320gsm sustainable stock –
9 x 13 cm set of 5 Postcards plus envelope - $16.00